IHEA is the peak body representing Independent Higher Education Providers in Australia
The Time Has Come to Abolish the 25% Loan Fee
As Australia battles to rebuild our economy, the time has come to abolish the 25% FEE-HELP Loan Tax charged to Australians who seek out a qualification from an independent higher education provider to upskill and get job-ready. This handbrake on economic growth has been waived for six months, but the challenges ahead mean that it's time to scrap it forever.
IHEA believes that the Loan Tax is:
Discriminatory – it is only applied to students enrolled with independent higher education providers.

Unfair – it is only applied to students who receive no Commonwealth course subsidies

Punitive – it leads to students accruing debt that is significantly higher than their course costs
Counterproductive – IHEA analysis indicates the Loan Fee only raises $6 million per year gross, which is almost entirely offset by suppression of higher education demand and reduced productivity.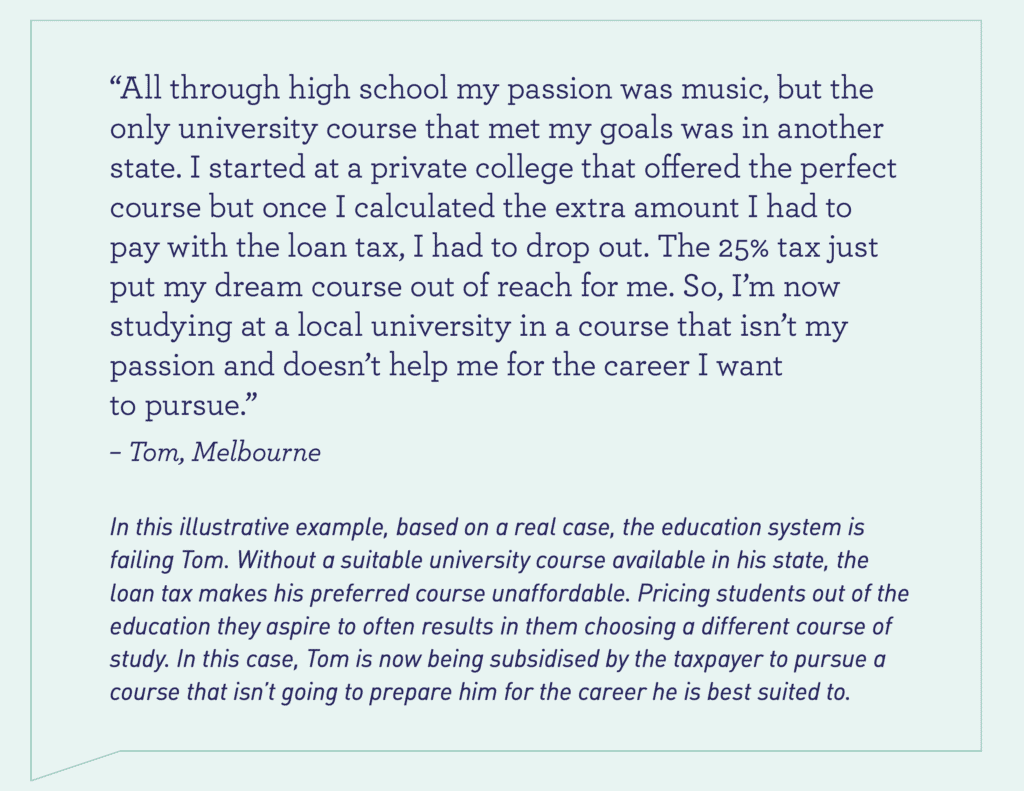 Abolishing the 25% Loan Tax is a long-term IHEA reform priority:
Opposed by IHEA in our previous incarnation as the Council of Private Higher Education (COPHE)
IHEA advocated for abolition of the Loan Tax even when operating under our previous branding as COPHE – we welcomed a partial abolition of the Loan Fee for students choosing independent universities in 2018.
Essential Reform in our 'Students First' 2019 Federal Election Campaign
Abolition of the Loan Tax was one of the central policy reforms proposed by IHEA advocated through the 2019 Federal election to create equity across the higher education sector and create greater choice for students.
Key element of IHEA COVID19 Pandemic Response Plan
IHEA's influential advocacy through the COVID19 crisis included an exemption from the Loan Tax to encourage students to maintain their studies through the crisis, protect providers through and minimise the debt burden on students. This advocacy was successful with a Loan Tax exemption included in the Government's Higher Education Relief Package.
Ongoing Economic Recovery Priority
IHEA has continued to highlight the economic, employment and productivity benefits of the Loan Tax exemption to Government. IHEA has sustained our high level advocacy with the Federal Government and key stakeholders for the Loan Tax exemption to be made permanent, abolishing the Loan Tax and boosting the economy as Australia recovers from COVID19.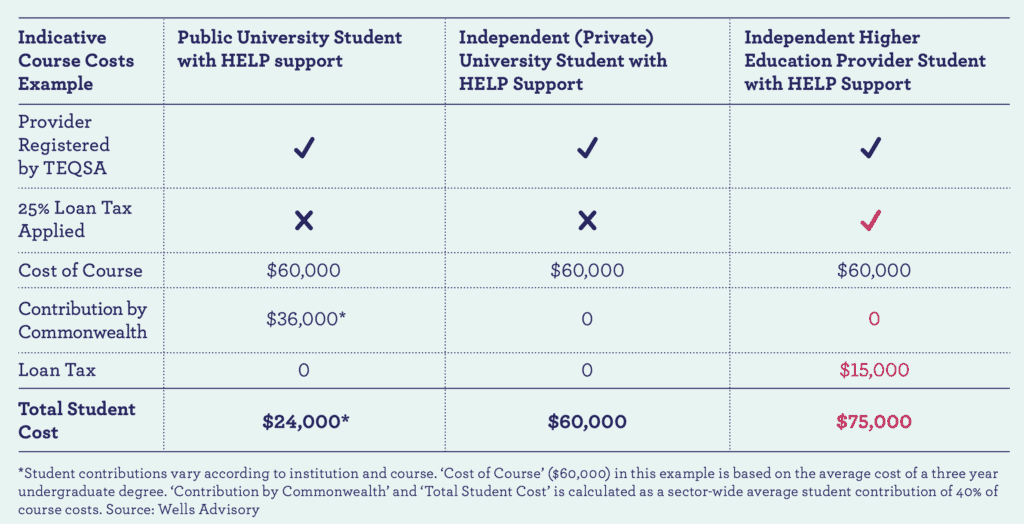 Latest COVID-19 Government Advice
Educational institutions and students should utilise the latest information available from Government sources when considering their future plans. Students seeking information about their own course or enrolment should contact their institution directly. 
Advice and resources for institutions and students is available from the Department of Education, Skills and Employment here:
Detailed resources from the Department of Health including information about symptoms and advice to prevent the transmission of the virus is available here: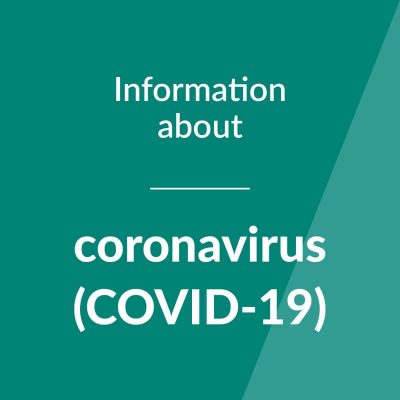 IHEA members are high-quality independent providers who are committed to the best educational opportunities for students.
All IHEA members are registered and accredited by the Tertiary Education Quality Standards Agency (TEQSA) – the national regulator of all Australian higher education providers including public universities.
Australian Quality Standards Framework
The Higher Education Standards Framework (HESF) and Australian Qualifications Framework (AQF) apply to all higher education courses provided by IHEA members.
Equity, Diversity, Choice
IHEA members are committed to the best educational opportunities for students and best practice in Australian Higher Education.
IHEA members are some of the oldest, and the newest, higher education providers in Australia, offering programs from undergraduate to masters and doctoral studies.
Independent providers score the highest quality rankings in government student consumer surveys. Independent providers dominate the top 25 rankings and are consistently rated higher than public universities for teaching quality and skills development.
View the information below and see why an independent provider can help you succeed.
Though not directly affected by the university funding reforms announced by the Education Minister today, independent higher education providers are focussed on career outcomes for their students and creating job-ready graduates at minimal cost to the taxpayer.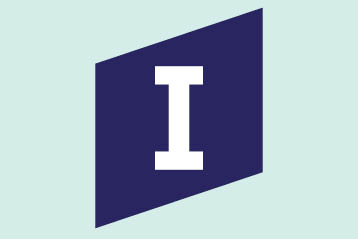 Independent Higher Education Australia (IHEA) welcomes the Australian Parliament's passage of the Education Legislation Amendment Bill today enacting a temporary exemption for students from the unfair 25% FEE-HELP Loan Fee.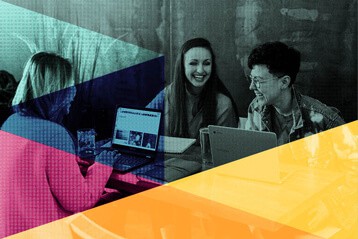 Independent Higher Education Australia (IHEA) welcomes the Prime Minister's announcement today that the Australian Government is working with the States and Territories to establish pilot programs for international student travel to recommence this year.
Our IHEP News keeps you up to date with the latest higher education information, policies, comments and IHEA submissions.