A passion for independent higher education in Australia
Over the last 20 years Australian higher education has changed significantly. Today, education is Australia's largest service sector export industry, and the third largest of the total economy.  Australia is recognised as having a world class education system. This recognition is not built on public universities alone – Australia has high quality public and independent education institutions. Student enrolments at independent providers are increasing at a faster rate than at public universities.
IHEA members are leading the way in high quality independent higher education.  Our members are Australia's best independent providers with a passion for enabling today's learners to be the leaders of tomorrow.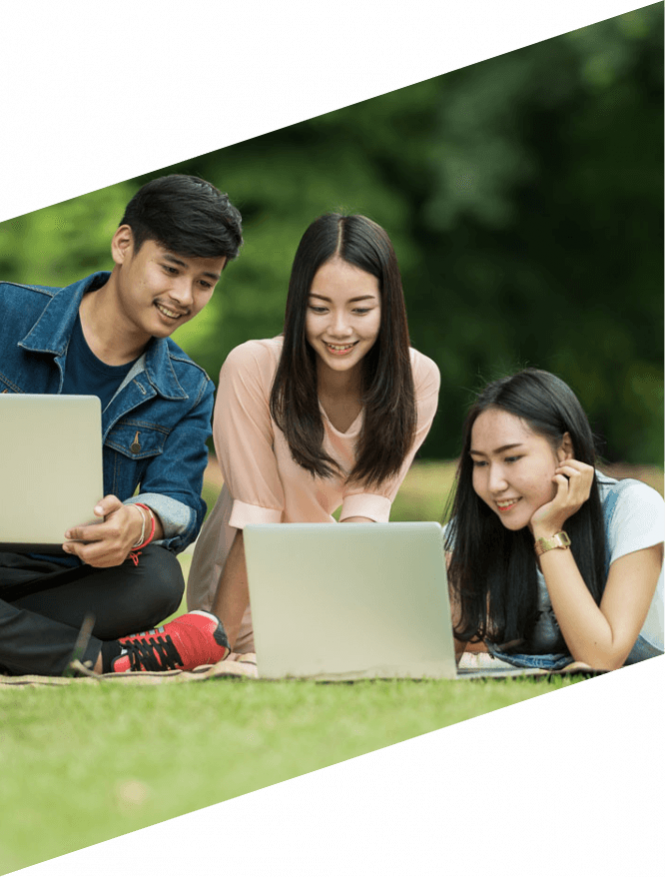 The Council of Private Higher Education (COPHE) is formed
COPHE (The Council for Private Higher Education) is established in recognition of the growing number of students choosing an independent higher education. COPHE's Founding Chair was Brian Mills from Christian Heritage College and Founding CEO was Adrian McComb.
COPHE welcomes its 12th member
As recognition that independent higher education needs a peak body and the benefits of having a single voice for providers grows, so does COPHE membership.
COPHE membership grows to 27
Further expansion of the independent higher education sector sees rapid growth in COPHE membership, with the establishment of the original office in Chatswood. The reputation of the peak body develops as the government begins to interact more with independent providers.
The Bradley Review recognises diversity
An independent review of the future direction of the higher education sector is led by Emeritus Professor Denise Bradley. The final report recognises the value of independent higher education and the future growth envisaged in the sector. Significant recommendations propose policy settings to grow the benefits of equity, diversity and choice through supporting the independent and public higher education sectors.
The COPHE Library Network was established
Now known as the IHEA Library Network, the consortium gives IHEA Members access to publishers, was established in 2009. It has since grown to encompass multiple collections from five partner providers and is accessed by 40 members representing approximately 22,000 EFTSL.
COPHE institutes a Code of Good Practice
In 2009, COPHE leadership implements a members' Code of Good Practice to grow the recognition of the commitment to quality assurance by COPHE members.
Members sign on to Code of Good Practice
In 2010, all members sign the first Code of Good Practice and compliance with the Code becomes a condition of acceptance to COPHE membership. The Code continues as a membership condition today and is regularly updated to reflect best practice and the high standards of entry to the IHEA membership.
TEQSA is established
As an outcome of the Bradley Review, in 2011 a single higher education regulator, TEQSA, is established. TEQSA implements a register of higher education providers that ensures listed providers meet the quality standards. All IHEA members are registered and accredited with TEQSA as a condition of membership.
Don Owers, AM joins IHEA board as chair
As a former member of the Office for Learning and Teaching Expert Panel, the TEQSA Ministerial Advisory Committee and the TEQSA Standards Transition Advisory Group, Don brings a wealth of knowledge and experience to our organisation. Don succeeds Founding Chair, Brian Mills.
Lee Dow-Braithwaite Review
In 2013, Professor Kwong Lee Dow and Professor Valerie Braithwaite are commissioned to review higher education regulation and to undertake an initial assessment of the work of TEQSA. 11 recommendations are made in the final report with TEQSA implementing operational reforms in response to those recommendations.
COPHE membership continues to grow
By 2014, COPHE has become a well-established and respected peak body representing and advocating for independent providers and giving them a voice to speak to government and the broader community. In recognition of the quality of that representation, COPHE's membership keeps growing and total membership was 42 at the end of 2014.
Higher education becomes Australia's third largest export
Higher education becomes Australia's third largest export, with students coming from ever more diverse social, economic and educational backgrounds.
Simon Finn joins COPHE as CEO
After a successful career in politics, as a State MP and Minister in Queensland, and a previous career in higher education administration, Simon Finn joins COPHE as CEO.
COPHE relocates to Melbourne
In 2017, COPHE establishes its head office in Melbourne. The location provides for regular access to the national regulator and improved member service delivery.
Student Quality Surveys (QILT) report independent providers dominating the top 25 quality rankings by undergraduate students
QILT surveys are independent consumer surveys funded by the Australian government. Independent providers dominate the highest quality rankings for learner engagement, skill development, teaching quality,
student support
and overall quality.
COPHE Membership continues to grow
Recognition of COPHE's reputation for representing high quality providers and its increasing advocacy and policy influence in the sector is reflected in a growing membership. 17 registered providers join COPHE membership in 2017/18 with almost 90,000 students now enrolled with a COPHE member.
Independent Higher Education Australia (IHEA) is launched as a new identity for COPHE
This new identity as IHEA reflects an evolving and growing organisation with established recognition in Australian higher education. As the independent sector continues to evolve and grow, our new name better describes who we are and what we do. Under our new name, IHEA, we continue to play an integral role in the sector and actively participate in future developments of higher education in Australia for the benefit of our members and their students.
Alan Finch appointed IHEA Chair

Alan Finch was elected IHEA Chair at the 2019 AGM after fulfilling the role as Acting Chair for the previous 6 months. Alan brings over 50 years of higher education experience to IHEA, having held
senior management positions at Bond University (most recently
as Deputy Vice Chancellor - Students and Support Services)
, Monash University as a Faculty Assistant Registrar and at the University of Southern Queensland as Registrar and Council Secretary.
IHEA supports Members through challenges of COVID-19
The COVID-19 global pandemic had heartbreaking consequences for individuals, the community and the economy. With stay-home orders for local students and the closure of Australia's borders to international students, upheaval was immediately felt across the higher education sector.

In response, IHEA established a platform of targeted policy measures to protect providers, support students and relieve the burdens of regulatory fees and compliance during the crisis. Weekly Zoom meetings of IHEA Leaders and CEOs commenced, while additional networks were set up to ensure all Members were well-informed and appropriately supported throughout the year.

IHEA's response to COVID-19 was ranked as very to extremely effective by 100% of IHEA Members surveyed. All Members felt IHEA supported their institutions during the crisis and 90% believed IHEA's COVID-19 response assisted their institution.

IHEA membership continued to grow and more than 120,000 students are now enrolled at IHEA's member institutions.
Demand for higher education will continue to grow.
As demand for skilled and job-ready graduates continues to grow, demand for high quality education will grow also.  And as our environment becomes more complex, more will be demanded from our workforce, requiring greater agility and flexibility, more specialist knowledge, and higher levels of professionalism. Demand for the continual development of skills in current roles and the acquisition of new expertise, as roles change will see increased demand for innovative course design, industry connection and flexible delivery models.
Disruptive technologies, global trends, changing student expectations, new requirements of our graduates' employers, and legislative reform will continue to shape and influence our sector.  Reviews of the Australian Qualifications Framework and the Provider Category Standards reflect the need to keep the sector up to date with the changing economy.
Independent higher education providers are well placed to meet this fast changing market demand and the challenges of the future workforce.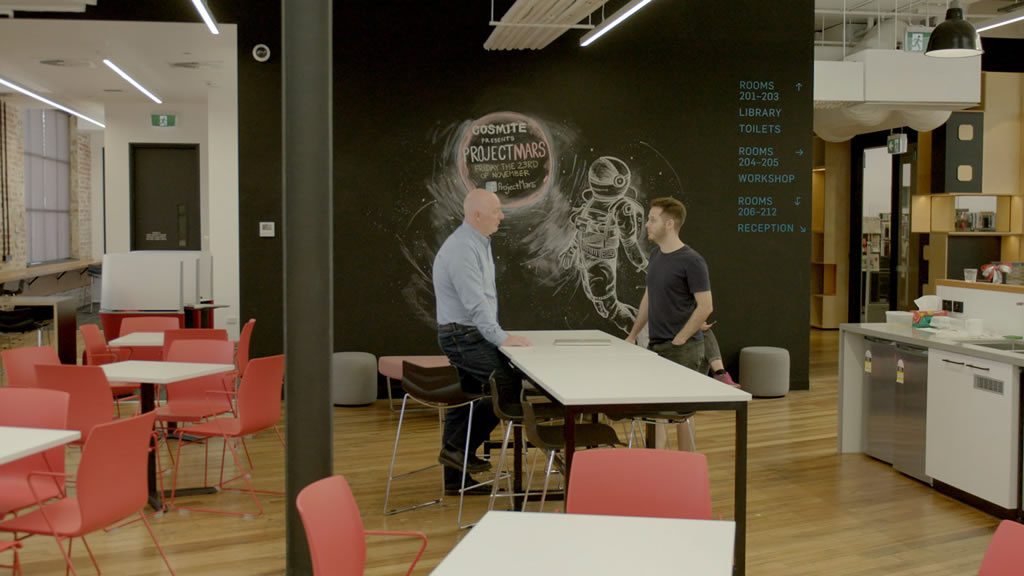 "IHEA membership is, quite rightly, a badge of quality."
– Sen. The Hon. Simon Birmingham, Minister for Education and Training, May 2018