We are pleased to announce the introduction of Dr James Hart as IHEA's Policy and Research Manager.
James has extensive experience in higher education policy and research having worked for the last nine years at the Australian Government Department of Education and Training, and prior to that, Department of Industry, Science and Resources.
Within his career at the Department of Education and Training, James has provided leadership as Acting Deputy Secretary for Skills and Training as well as in a number of First Assistant Secretary roles, including higher education, research and economics, strategic policy and data analytics. James also played a key role in the development of the inaugural international education strategy.
At the Department of Industry, Science and Resources, James led the consolidation and streamlining of Australian Government skills' programs and led tertiary infrastructure policy and programs.
"These experiences will enable James to develop and advance IHEA's research and policy agenda," said IHEA CEO Dr Peter Hendy.
"James will lead our research and policy advocacy in key areas including higher education quality and assurance, structural reform, domestic and international education regulation, among others."
"I hope you will join me in welcoming James and as we embark on this stage of IHEA's development."
James will be based at IHEA's Canberra office. He will also work in in our Melbourne office and travel interstate as required.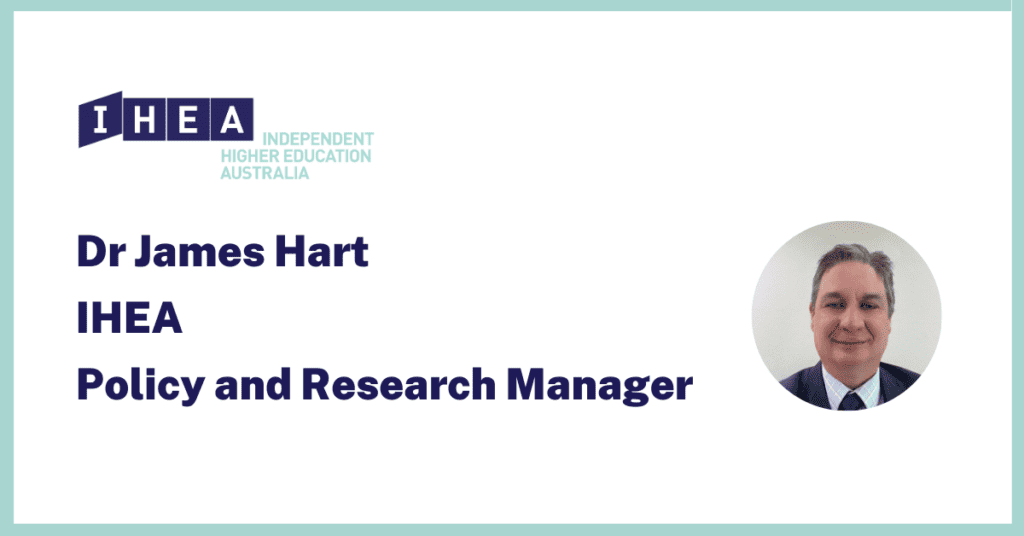 Our IHEP News keeps you up to date with the latest higher education information, policies, comments and IHEA submissions.