Success for Bond University Students at International Competition to Address UN Sustainable Development Goals
Another Story in the IHEA Member Success Series.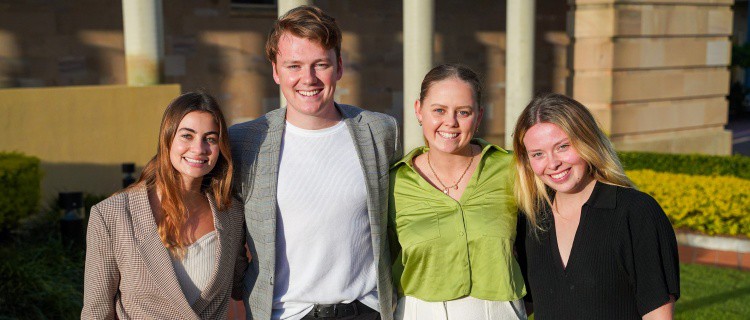 Four Bond University students have been recognised internationally for creating an app that boosts mental health.
The team of students, Megan Van Der Velde, Jackson Miller, Holly Slattery and Ellie Mackey, won second place and a $15,000 prize in the 'World's Challenge Challenge', an international competition to address the United Nations (UN) Sustainable Development Goals (SDGs).
The World's Challenge Challenge invites students from universities around the world to form teams and propose solutions based on the UN SDGs.
The Bond University student team presented vybu – software designed to reduce loneliness using pre-recorded audio messages from friends, family and loved ones.
Well done to all involved.
Read the full story here.
Bond University is a highly-valued member of Independent Higher Education Australia (IHEA)
Our IHEP News keeps you up to date with the latest higher education information, policies, comments and IHEA submissions.